10 Ports Charging Station for Multiple Device, NTONPOWER ETL Listed USB Charging Dock Phone/Tablets Organizer for 10 iPads (2.4A Each, 24A in Total) / Apple Products/Kindle and More
stars, based on
( 0 )
reviews
Price:
$39.99 $59.99 piece
color

Black - 7 Ports
White - 10 Ports
Description
---
Product Description
NUK-10P-US-WH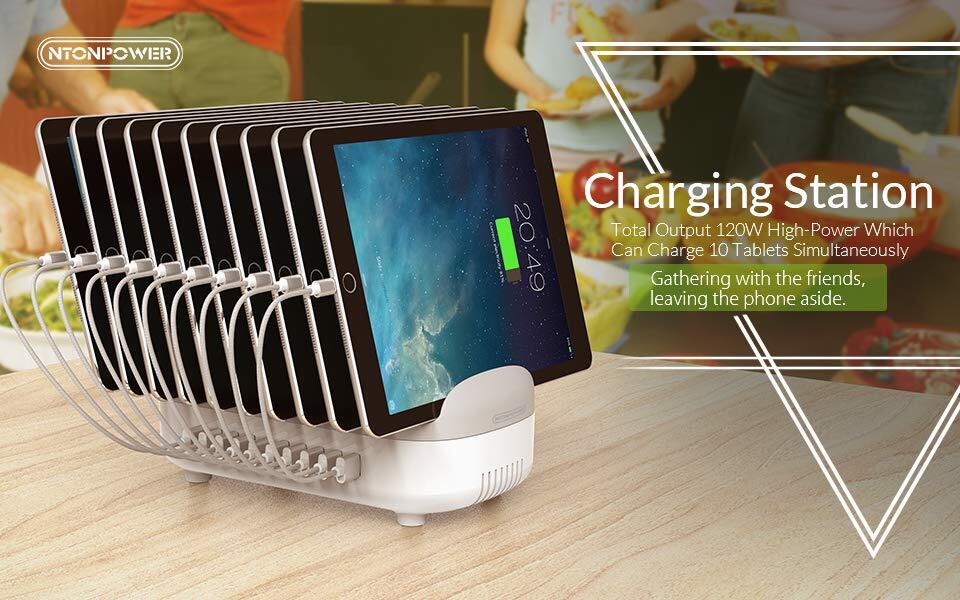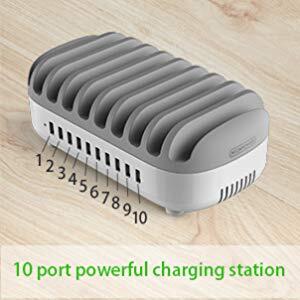 10 port powerful charging docking station
Are you tired of the scattered digital device and cords around your desk? Tired of many adapters taking up most outlet of your power strip and worry about have no enough charging port?
Ntonpower usb charge dock can meet your all requirement. It's a unique and high-power charging station that combine 10 port universal usb charger and stand.
Each USB port with a corresponding stand and scientific slot depth for mobile phones, tablet and other electronic devices .24A 120W in total ,2.4A max for each port, which means can charge 10 tablets or phones at the same time easily. It's one of the most powerful station on the market.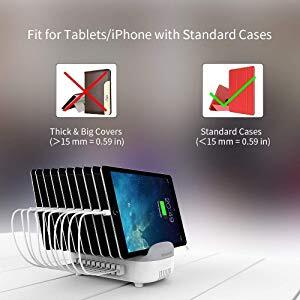 [FOR 10 TABLETS CHARGING]
Works great for 10 smartphones or 10 tablets at a time. Powerful 120W large capacity charging dock that delivers 2.4A Max FOR EACH USB PORT, therefore to get maximum charging speed almost equals to your original adapters.
Some big & thick cases may not be properly fitted.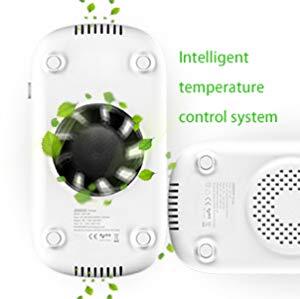 Extremely Intelligent and Safe Temperature Control
① Temp ≤45°(standby - In safe condition)
② 45°<Temp≤65° (fan ready to work)
③ Temp ≥100°(danger detected and auto shuts down)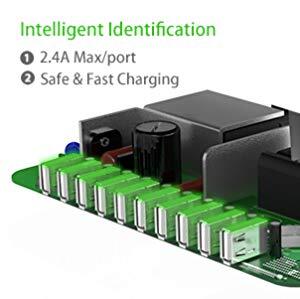 Smart IC Controller
Automatically detects and delivers optimal charge current for your tablets/phones, reaching safe & faster charging speed.
Compatible with all 5V usb-powered device
Comprehensive Protection
Upgraded USB charging tech with built-in overload & over charging protection.
Each USB port gets 2.4A and stops power supply when peak danger: 2.8A is detected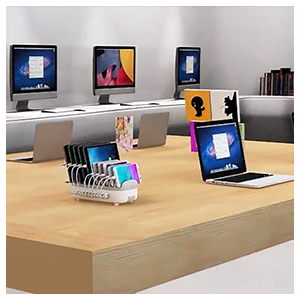 Occasion Recommendations
NTONPOWER charging station is suitable use in public place, school,party, restaurant, hotel and so on,to meet needs of public place charging.
It can be widly use in following situation;
The restaurant with ipad order
VIP lounge of high-speed rail station and airport
High-end business club/café
Mobile phone store/repair center
School with ipad teaching